Addison Rae Diet and Workout Plan
The Addison Rae diet is a balanced meal plan. She isn't afraid to eat pizza, ice cream, and other junk foods, as long as it's in moderation.
Restricting certain things from your diet isn't realistic and it can lead to an unhealthy relationship with food. That's where understanding portion sizes can help.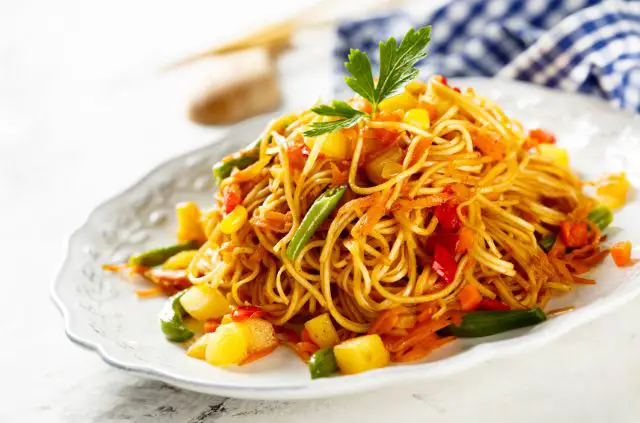 In addition to eating intuitively, Addison also exercises on a regular basis. This keeps her body in good shape, so she can continue making viral dance videos for TikTok.
Let's take a look at Addison Rae's diet and see how she might eat during a normal day.
Who is Addison Rae?
Addison Rae is an American dancer and social media personality. She quickly rose to fame in 2019 through her TikTok account, when she posted her dance videos.
The star has received millions of views on the platform, and her fame continues to rise each day. Addison Rae is the highest-earning TikTok star, and one with the second-highest following throughout the platform.
In her school years, the social media personality was quite active and athletic. She participated in sports and cheerleading, and also did dancing.
Stats
| | |
| --- | --- |
| Height | 5′ 6″ (167.64 cm) |
| Weight | 121 lbs (55 kg) |
| Year of birth | 2000 |
Addison Rae Diet Plan
Unlike other stars with her figure, Addison Rae likes to keep her diet light and simple.
She does not stick to a properly balanced diet but tries to have light meals throughout the day and drink lots of water to keep herself hydrated.
| | |
| --- | --- |
| Breakfast | Pink drink from Starbucks and 1 banana with peanut butter |
| Lunch | Salad with spinach, lettuce, cucumbers, tomatoes, olive oil, salt, and pepper |
| Dinner | Buttery noodles with cheese and spinach |
Addison does not like to have a heavy breakfast, so starts her day off light with a cup of yogurt and berries, and has full meals for lunch and dinner.
She eats a big bowl of salad for lunch, and a high caloric dinner, which sometimes is not that healthy because she loves to eat burgers and pasta.
Finding Balance
The above meal plan is just one example day of eating, Addison does not eat like this every day. But she has found a balance between eating foods that are healthy and not so healthy.
Don't expect to look like Addison just by following her diet. She is young, has a fast metabolism, and exercises a lot. When looking at how Addison eats throughout the day, it's clear that most of her calories come from dinner.
Even though she enjoys eating a large salad for lunch, salads don't have many carbohydrates. By this logic, Addison can get away with eating unhealthy foods like pasta, burgers, fries, tacos, and pizza for dinner and still maintain her physique.
Losing weight is all about finding a balance and understanding how many calories your body needs and burns.
Addison Rae Workout Routine
Because Addison Rae's diet plan is not fully healthy, she likes to balance it off by burning more calories. The social media personality works out nearly every day, and the nature of her workouts differs quite often.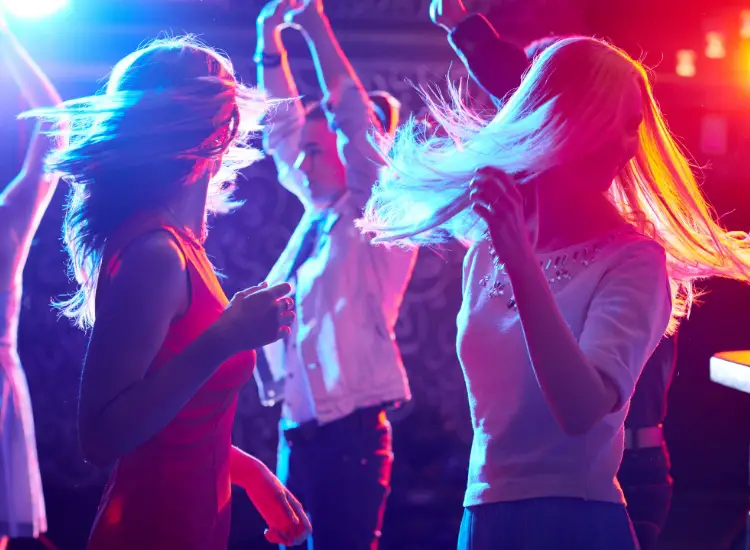 Even when she skips a workout, she dances to record a TikTok video which usually takes an hour, so that in itself is also a workout. On most days, she does a dance workout routine for an hour.
Sometimes she pairs it up with an at-home exercise routine of 10-15 minutes or separately does exercises for an hour when she does not dance. Her favorite exercises are those that target the glutes and lower body.
Addison isn't looking to build muscle in the upper body, but still trains arms chest, and back to maintain a toned physique. Here are the exercises she does in a circuit to shape her legs:
Fire hydrants
Donkey kings
Fire hydrant extensions
Lunges
Squats
Hip thrusts
Deadlifts
Keep it Fun
Many people often think that working out is boring. Sure, no one wants to walk on the treadmill for 45 minutes. But for Addison, training and having fun are often paired together.
She burns a ton of calories when making videos for TikTok. It often takes her many different takes to film the perfect video. As a result, its more time dancing and burning calories.
Addison also likes to get outside for some vitamin D. She will usually go for a jog, fast walk, or even a hike. This helps change up the scenery, so you're not stuck inside staring at the same wall of a gym.
Doing these exercises with friends also helps make the time go by faster. When you're having fun with people around you its easy to forget you're even working out!
Search Terms
Addison Rae diet plan
Addison Rae workout routine
Similar Physiques