Searching for chips on a gluten-free diet can be a challenge. This brings us to the following question: are Doritos gluten-free?
The short answer is that it's complicated. Doritos don't contain wheat, but may be exposed to cross-contamination during the manufacturing process.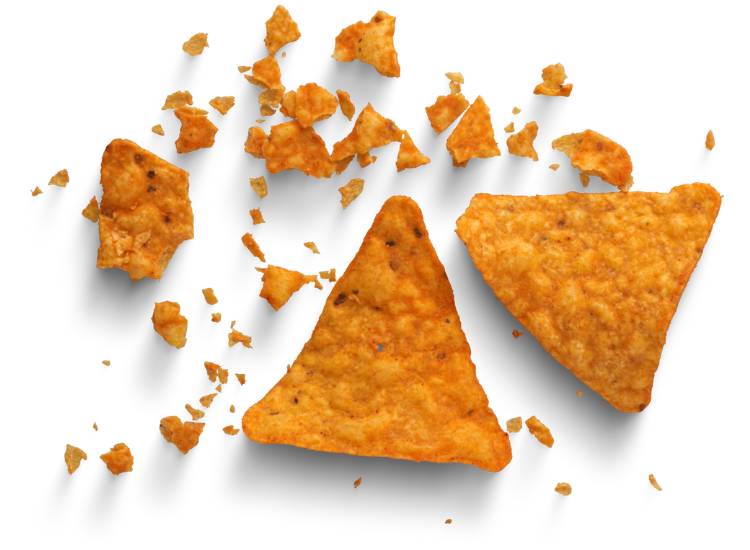 In this article, we'll explore the topic of Doritos and gluten, delving into their ingredients and they're made.
By the end, you'll have the information you need to make an informed decision about including Doritos in your gluten-free lifestyle.
What are Doritos?
Doritos are tortilla chips that come in various flavors. Originating in the 1960s, Doritos have become a staple in snack aisles and kitchens around the world.
They're made from cornmeal and seasoned with different spices, allowing for exciting flavor profiles. Some classic Doritos flavors you might recognize include Cool Ranch, nacho cheese, and sweet chili heat.
There are also limited-edition flavors released from time to time, keeping your snack experiences fresh and exciting.
Are Doritos Gluten-Free?
Most Doritos flavors appear gluten-free. Here's what's listed on the ingredients for the Nacho Cheese flavor:
Corn
Vegetable oil
Maltodextrin
Salt
Cheddar cheese
Whey
Monosodium glutamate
Buttermilk
Romano cheese
Whey protein concentrate
Onion powder
Corn flour
Natural flavor
Artificial flavor
Dextrose
Tomato powder
Lactose
Spices
Artificial color
Lactic acid
Citric acid
Sugar
Garlic powder
Skim milk
Red and green bell pepper powder
Disodium inosinate
Disodium guanylate
You can see there are no wheat-based ingredients, because corn flour is used instead.
However, Doritos do not contain a certified gluten-free label – which means you should use your best judgement before eating them.
Gluten-Free Doritos Alternatives
Popchips Potato Chips: These are air-popped chips that come in various flavors. Like Doritos, they satisfy your cravings for something crunchy and flavorful, but they're gluten-free.
Kettle Brand Chips: Many of their varieties are gluten-free, providing an excellent snack option for those following a gluten-free diet. Check the labels to verify each flavor.
Beanitos: Made from beans, these chips are not only gluten-free but also packed with protein and fiber. They come in a range of flavors to suit your taste buds.
Lesser Evil Paleo Puffs: Made with ingredients like cassava flour and coconut oil, these paleo-friendly snacks are both grain-free and gluten-free. Give it a try for a different snacking experience.
Frequently Asked Questions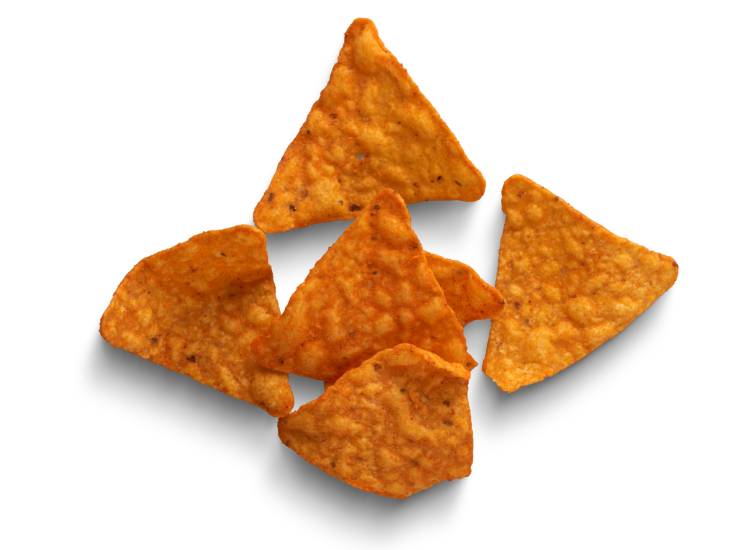 Are Doritos Vegan?
The classic Nacho Cheese and Cool Ranch flavors contain dairy products and are not vegan. However, other flavors such as Spicy Sweet Chili, Blaze, and Salsa Verde are vegan-friendly.
Are Doritos Halal?
According to their website, "None of our Doritos® are Halal certified products. To better understand the ingredients and nutritionals of Doritos®, please reference the ingredients on the back of our Doritos® bags. We recommend visiting PepsiCo Product facts to check out ingredient labels if you do not have the product in front of you."
Are Doritos Kosher?
It depends on the specific flavor of Doritos. Some flavors are certified kosher, while others are not. It's always a good idea to check the packaging or contact the manufacturer to confirm whether a particular flavor is kosher or not.
More Chips