Camila Cabello Diet and Workout Plan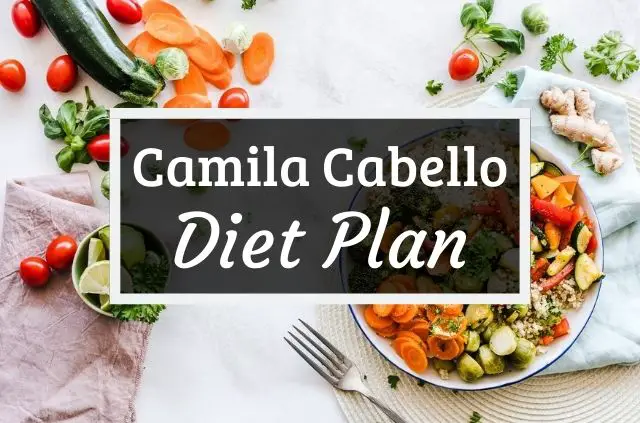 The Camila Cabello diet is all about following a balanced lifestyle, that combines healthy dishes with cheat meals.
This singer and rising pop star captures everyone's attention as soon as she hits the stage. It's no wonder why everyone is trying to find out her diet and workout plan.
From having a veggie-based diet and a focused workout, Camila Cabello's routine is one to easily be remembered.
She includes squat hops, burpees, jogging in place, and high plank shoulder taps. It's exactly the type of training plan anyone needs to get inshape.
Interested in what exactly that entails? Continue reading for more details on Camila Cabello's diet and workout plan.
Who is Camila Cabello?
Camila Cabello is a Cuban-American popstar who has recently gained a lot of attention in the music industry.
She rose to everyone's radar when she performed with a group called "Fifth Harmony" on the X Factor.
After the group split up, she ventured out on her own and came out with songs like "Bad Things" and "Havana".
Originally, this popstar was born in Havana, Cuba — moving back and forth between there and Mexico City (where her father was born).
Pop, R&B, and Latin influenced Camila Cabello's music style — which you can hear from listening to many of her songs.
As Camila grew older and lived in America, she lived in South Florida and went to Miami Palmetto High School.
However Camila left to pursue her music career and that's how she got to be where she is today.
Camila Cabello Diet Plan
Between photoshoots and performances, Camila Cabello doesn't have an extremely strict nutritional plan.
It is known that she likes to venture out, whether it is cooking vegan meals or munching down on some cucumbers and other fresh veggies.
Although there isn't a meal plan she follows, there are some goodies that she eats on a regular basis.
Staying Hydrated
Coffee lovers can rejoice, this singer loves some coffee. Not only does Camila love coffee, but she also drinks plenty of water throughout the day as well.
Also included in her diet are items like fruit, eggs, toast, pizza, salad, chicken, and more!
Don't feel like you have to get rid of your favorite meals while you follow her way of eating. As long as you keep plenty of healthy fruits and vegetables in your diet, you should be fine with a cheat meal every now and then.
This meal plan is all about moderation. Camila combines a mixture of healthy foods with some treats once in a while.
Camila Cabello Workout Routine
Camila Cabello thrives on toning her muscles and staying in shape, with upper body workouts as well as lower body exercises.
Although she is a huge fan of sports like football and soccer, she never actually played any sports herself growing up. It may be surprising to some, but this incredible Cuban-American singer wasn't always a workout fan.
In fact, she claimed that she never worked out until she joined Fifth Harmony, and is now an avid exerciser with an amazing trainer — Jenna Willis.
There are no set-in-stone words for her training routine and how she works out exactly, but we definitely can tell you some exercises that she includes in her routine, as well as other possibilities!
Remember to warm up and stretch before workouts in order to prevent pulling anything, and always remember to challenge yourself to an array of different strengths and exercises as you hit the gym.
If you want to follow the Camila Cabello workout lifestyle, here are some exercises that you can do:
Weight Lifting Exercises 
squat hops
bird dogs
fire hydrants
high plank shoulder taps
glute bridges
dumbbell pullovers
burpees
jump rope
jumping jacks
squat jumps
kickboxing
Don't Forget These Incredible Cardio Exercises
running the stairs – this could also be with a stair master machine
jogging in place – this could also take place on a treadmill
dancing – have some fun dancing and burn calories
hiking – this can be a great low impact exercise
biking/cycling – this could also be a stationary bike like Peleton
Final Thoughts
To wrap things up, Camila is all about body positivity. She struggled with her body image and comparison when it comes to social media.
At the end of the day, it's important to feel good about yourself mentally and physically. Also, she cares about simply trying to amp up your nutrition intake.
Finally, Camilla Cabello believes in the rest and recovery process, giving the body time to process the workout regimen.
If you overwork your body with these exercises, your body won't be able to catch up quickly enough and you might not see the results as quickly as you hoped that they would.
Giving your body time to recover will allow it to catch up and it also allows your muscles to form the way that you want them to.
Similar Physiques
Search Terms
Camila Cabello diet plan
Camila Cabello workout routine