Charly Jordan Diet and Workout Plan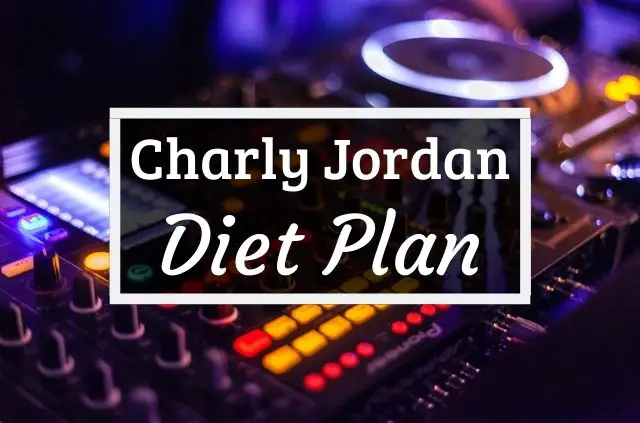 The Charly Jordan diet follows intuitive eating principles. As a former athlete, Charly used to consume a lot of calories because she would train for hours each day. Now that Charly is working out less, she listens to her body and eats the food she wants in moderation. This keeps her fit and allows her to live life while rejecting the diet mentality.
Who is Charly Jordan?
Charly Jordan is an American model, DJ, and social media influencer. As a model she has worked with brands such as Forever 21, Revolve, and Pura Vida. Charly also has a successful music career and created music videos for Coachella, Electric Daisy Carnival, and Pal Norte. She stays connected with her fans through Instagram, YouTube, and TikTok.
Stats
Height: 5'9″ (175 cm)
Weight: 124 lbs (56.25 kg)
Year of birth: 1999
Charly Jordan Diet Plan
Charly has talked about how she doesn't really follow a strict eating plan. She has tried diets in the past, but it doesn't really seem like she can gain, or lose weight. This is most likely due to her age, genetics, metabolism, and active lifestyle. As a former athlete who played soccer and ran track, Charly is used to burning a lot of calories each day.
Carbohydrates
The foundation for any athlete's diet is carbohydrates. This is one of the most basic food groups, in addition to protein, fats, and fiber. When it comes to training, carbohydrates serve as an important source of fuel for the body. Charly says that she used to consume a high amount of carbohydrates when running track competitively in school.
Studies have proven that athletes must replenish carbohydrates stores in the body, during and after periods of intense exercise. Charly used to workout for four hours each day (between training and track practice) so she was burning a lot of calories. Popular diets label carbohydrates as bad, but they can actually help with weight loss when correctly portioned out.
Intuitive Eating
As we mentioned above, the foundation of Charly's eating style is intuitive eating. This fancy term is really just about understanding portion size. Intuitive eating isn't a diet, but more of a lifestyle where you make peace with food. Some people see diets as an extreme way to get the body of their dreams. As a result, they feel miserable because of all the food restrictions.
However, this is not the only way to lose weight. You can cut out carbohydrates, fat, and even count calories. But these extreme diet will not last. The most common reason why people fail at diets is because they get tired. By following intuitive eating principles you can eat whatever foods you want in moderation, because it's all about portion size.
Charly's Favorite Snacks
Carrots
Hummus
Strawberries
Blueberries
Blackberris
Bread
Smoothies
Charly Jordan Workout Routine
Charly has an athletic background and enjoyed played track and soccer growing up. In 2016, she officially signed to California State University, Fullerton for track and field. Today, she enjoys running, circuit training, and doing bodyweight exercises. Charly said that it was difficult finding a place to workout after the Covid lockdown, but she still found time to run.
Track Workouts
Sprints – Sprinting is a valuable exercise that utilizes all-out effort over a short distance. Most sprint workouts fall between 50 to 200 meters, but time also comes into play for this type of training. You want to avoid sprinting for 60 seconds or more, otherwise it won't be an all-out workout.
Repeats – These runs are clusters of the same distance done in a certain number of times. For example, you could run 800 meters four times in one repeat. After each run, there is a period of rest before the next repeat. You can increase your endurance by shortening the amount of rest between each.
Splits – Running splits is a method to track how far you have run a lap. On a long run it's popular to track each mile as a split, in order to track and improve your pace. This concept is similar to running splits on a track, as you will track each lap and aim to improve your speed each time.
Hurdling – One event where Charly did the best at was hurdling. This is where you jump over an obstacle at a high rate of speed. You have to be fast, while maintaining balance and coordination. During the 2019 Challenger Games, Charly took first place in the women's 100 meter hurdle race.
Circuit Training
This example circuit workout was filmed with Bradley Martyn. Bradley is also a popular social media influencer who owns his own gym. He frequently pairs up with celebrities and puts them through intense workouts. This was a high intensity circuit that involved sled pushes and squat jumps. Charly says this type of interval training can get difficult, because she has asthma.
Start off with a 5-10 minute workout on the StairMaster.
Sled push 5 x 10 yards
Squat jump 5 x 30 seconds
Similar Physiques
Search Terms
Charly Jordan diet plan
Charly Jordan workout routine