Gigi Hadid Diet and Workout Plan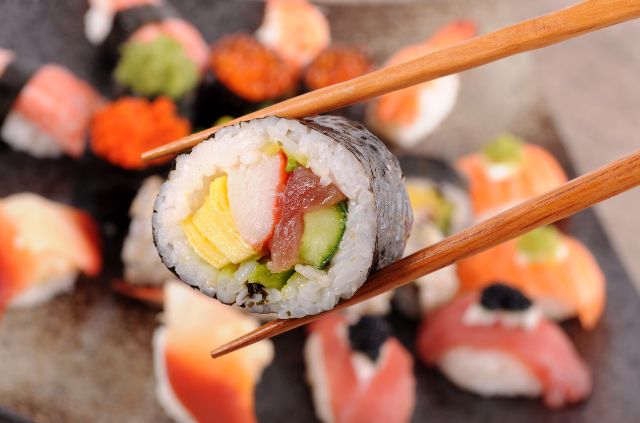 The Gigi Hadid diet is a healthy-based meal plan, with the occasional cheat meal. She eats lean protein, healthy fats, fruits, and fresh vegetables on a daily basis to stay fit.
But Gigi will also reward herself once in a while with burgers, sushi, or ice cream. As a former competitive volleyball player, she also trains hard in the gym to keep her physique toned.
Continue reading to learn more about Gigi's favorite foods, cheat meals, and training plan.
Who is Gigi Hadid?
Jelena Noura "Gigi" Hadid is a model, social media influencer, and television personality. She was born in Los Angeles and began modeling at a young age. Gigi's sister, Bella, is also a successful model.
In 2013 Gigi signed with IMG models and her career took off from there. In 2014 she made her New York Fashion week debut and worked with Patrick Schwarzenegger in Tom Ford's eyewear campaign.
Stats
| | |
| --- | --- |
| Height | 5′ 11″ (180.34 cm) |
| Weight | 119 lbs (53.98 kg) |
| Year of birth | 1995 |
Gigi Hadid Diet Plan
Gigi was an athlete growing up, so she recognizes the importance of nutrition. Most models eat very few calories to stay thin, but Gigi knows that kind of diet is not only unhealthy, but unnecessary.
In fact, you can eat fresh food throughout the day and still lose weight. It all comes down to portion control. You will not only have more energy, but a well-fueled body will look and feel healthy.
Here's what a sample day of eating looks like for Gigi:
Breakfast: 1 slice of toast, 2 scrambled eggs, orange juice, and tea
Lunch: Arugula salad with sunflower seeds, Parmesan cheese, tomato, olive oil, and lemon juice
Snack: Baby carrots, cucumber, Greek yogurt
Dinner: Fresh sushi and a side of vegetables
You can see that Gigi will eat breakfast, lunch, dinner, and have a snack or two throughout the day. Because she normally trains in the morning, an afternoon snack is a great way to curb hunger.
The one important thing to remember is that being prepared is key. You need to have fresh fruit, vegetables, nuts, seeds, and Greek yogurt for snacks. Without these healthy items, you will end up snacking on junk food.
Grocery List
Arugula
Baby carrots
Tomatoes
Sweet potatoes
Cucumbers
Beets
Seeds
Eggs
Greek yogurt
Parmesan cheese
Avocados
Bananas
Whole wheat bread
Tea
Cheat Meals
Even though Gigi eats clean most of the time, she is still able to include cheat meals into her diet. Some of her absolute favorites are burgers, ice cream, and sushi. Gigi enjoys burgers so much she even created a motto.
"Eat clean to stay fit, have a burger to stay sane."
The truth is, cheat meals are an essential part to a successful weight loss goal. They are like pressing the reset button for your body and mind. Plus, eating something you enjoy after a long week is something to look forward to.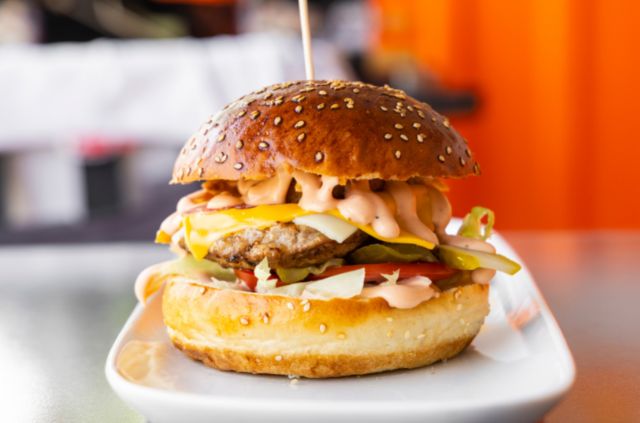 The most important thing is not letting a cheat meal take control of you. Don't let one burger, pizza, or whatever it may be turn into a binge week of eating. This will have a negative impact on your diet.
Gigi Hadid Workout Routine
Gigi knows how critical it is to exercise on a regular basis. As a former high school volleyball player, she truly enjoys working out and staying active. She never has to drag herself to the gym, because she wants to be there.
Some of Gigi's workouts include full body movements, light dumbbells, and circuit training. When it comes to cardio, she will either do light jogging, or walking. These movements keeps her physique lean and toned.
Full Body Training
Jumping jacks 2 x 25
High knees 2 x 25
Squats 2 x 10
Lunges 2 x 20
Push ups 2 x 10
Triceps dips 2 x 10
Rest for 5-10 minutes
Squat jumps 2 x 15
Sit up twists 2 x 10
Calf raise 2 x 15
Russian ab twist 2 x 15
Wall sits 2 x 30 seconds
Mountain climbers 2 x 30 seconds
Burpees 2 x 30 seconds
Plank 2x 30 seconds
V-ups 2 x 30 seconds
Volleyball Inspired Workout
Try out this volleyball inspired workout if you're looking to improve your athletic ability. You can add rounds for more of a challenge, or do these movements with weight for added resistance.
Jumping jacks x 30
Squats x 20
Calf raises x 35
Pike stretch x 30 seconds
Crunches x 40
Toe touches x 20
Wall sit x 60 seconds
Push-ups x 10
Sit-ups x 20
Seal stretch x 20 seconds
Plank x 45 seconds
Conclusion
For Gigi, life is all about finding a perfect balance. You don't need to follow restrictive diets to get the body of your dreams. She eats clean most of the time, but isn't afraid to treat herself every so often.
So, is the Gigi Hadid diet right for you? It can be if you are struggling to lose fat, or stuck in a weight loss plateau. Try some of her sample meals listed above, if you're looking for a new approach to nutrition.
Similar Physiques
Search Terms
Gigi Hadid diet plan
Gigi Hadid workout routine