Hailey Bieber Diet and Workout Plan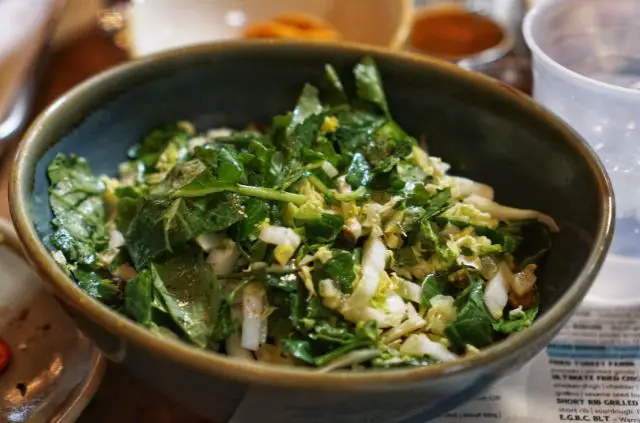 The Hailey Bieber diet follows a realistic approach to nutrition. She likes to eat three balanced meals each day, with the occasional cheat meal.
Hailey does her best to avoid gluten, but also doesn't restrict herself from certain foods. She also loves fresh salads, grilled vegetables, and kale.
When it comes to training, Hailey isn't afraid to put in work at the gym. This not only keeps her body in top shape, but exercising also keeps her mind healthy.
Who is Hailey Bieber?
Hailey Rhode Bieber is an American model and social media influencer. She was born in Tucson, Arizona and is the daughter of actor Stephen Baldwin. Hailey began modeling at a young age and has had a very successful career.
She has been featured for major ads in Tommy Hilfiger, Ralph Lauren, and Guess. Hailey married Canadian singer, Justin Bieber in 2018.
Stats
| | |
| --- | --- |
| Height | 5′ 7″ (170.18 cm) |
| Weight | 110 lbs (49.90) |
| Year of Birth | 1996 |
Hailey Bieber Diet Plan
According to Vogue, Hailey doesn't really eat meat and sticks to fish mostly. In other words, when dining out at a restaurant she will allow herself to have anything on the menu.
Hailey wanted to try out this style of eating and believes it has given her more energy. This means most of her diet is fish, vegetables, and lentils. Here's what an example day of eating looks like for Hailey.
Breakfast: Eggs and a bowl of oatmeal, or a smoothie
Lunch: Kale Caesar salad, or a sandwich
Dinner: Gluten free pasta with vegetables, or fish and lentils
Keep in mind that Hailey does not eat the same thing each day. But you can see from the above meal plan that she follows a balanced diet. She will include protein, carbohydrates and fats into all of her meals.
Avoiding Gluten
Over the past few years, Hailey has made an attempt to avoid eating gluten. After her husband Justin Bieber was diagnosed with a gluten allergy, she thought the two of them could eat healthier together.
Hailey is always trying out new gluten free recipes and sharing them on social media. Some of her favorites include steak with cauliflower mash and gluten free pasta.
Even though avoiding gluten can work for some people with allergies, it isn't the best for everyone. There can be risks associated with any new diet, especially if you are restricting a certain food group from your body.
Cheat Meals
When it comes to cheat meals, Hailey isn't afraid to reward herself every so often. The important thing to remember is that she rarely eats "junk food" and her diet is very clean most of the time.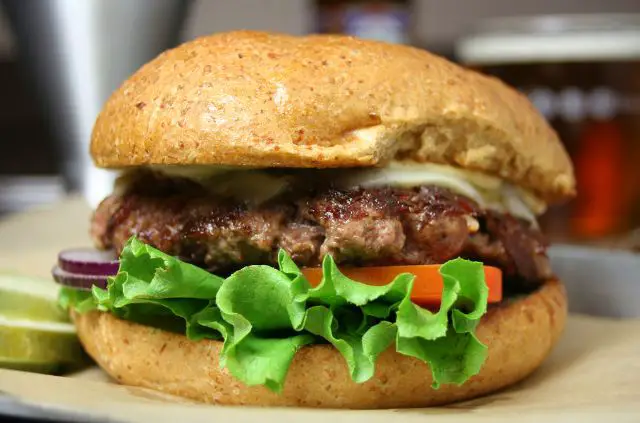 That's how Hailey is able to maintain a lean and toned physique. She doesn't restrict her body in any way, as this can create a bad relationship with food. In fact, Hailey has a unique approach when it comes to cheat meals.
A cheat meal for her is the first food craving for the day. In other words, if Hailey wants pancakes for breakfast, she will eat them. If she wants a cheeseburger, she will have it for lunch, or dinner.
Hailey Bieber Workout Routine
In addition to having a clean diet, Hailey also takes care of her body in the gym. She understands the importance of physical fitness and knows it's one of the key things to a healthy and long-lasting life.
From Pilates to circuit training, Hailey does it all when it comes to working out. Her training routine is anything but boring to say the least. Let's take a look at some example exercises she might do to stay fit.
Pilates
When Hailey was younger she was always active and would dance ballet. As she got older her love for ballet transitioned into Pilates. Many of the movements are very similar to dancing, so it's one way she stays fit.
Standing roll-down 3 x 5
Dynamic core plank series 3 x 15 (each leg)
Thigh stretch 3 x 10
Kneeling side kick 3 x 20
Double-leg stretch 3 x 10-15
Scissors 3 x 10
Hundred 3 x 10 breath cylces
Side teaser 3 x 5 (each side)
Swan 3 x 5-8
Side leg series 3 x 10-15
Roll-up 3 x 5
Leg Workout
Squat (under tension) 3 x 10-12
Hip thrust 3 x 8-10
Romanian deadlift 3 x 10-12
Curtsy lunge 3 x 10-12
Side lunge 3 x 10-12
Squat jump 3 x 15-20
Kneeling squat 3 x 10-12
Donkey Kick 3 x 10-12
Upper Body Workout
Seated dumbbell shoulder press 3 x 10-12
Arnold Press 3 x 10-12
Dumbbell side lateral raise 3 x 10-12
Upright cable row 3 x 10-12
Cable front raise with rope 3 x 10-12
Cable triceps extension 3 x 10-12
Standing dumbbell triceps extension 3 x 10-12
Conclusion
The Hailey Bieber diet is something anyone can follow. Her focus is on living a balanced life and maintaining her physique. Hailey doesn't shy away from cheat meals, as they can be beneficial to everyone.
She also doesn't restrict her body from certain food groups. This can develop a bad relationship with food and cause future harm. Hailey has truly learned the importance of nutrition at such a young age.
Similar Physiques
Search Terms
Hailey Bieber diet plan
Hailey Bieber workout routine