Selena Gomez Diet and Workout Plan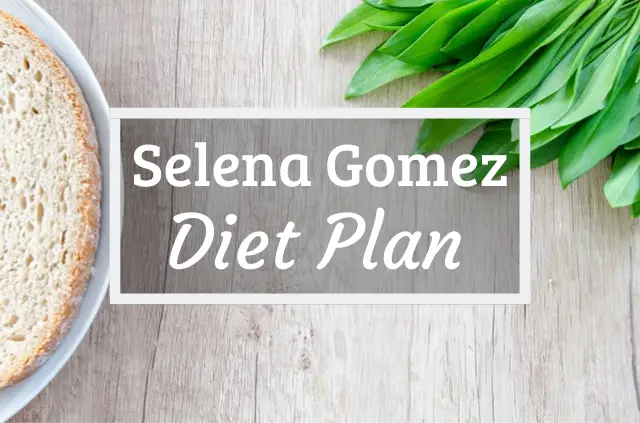 The Selena Gomez diet is all about balance. She eats whole foods that keep her more full throughout the day and doesn't restrict her body. Selena is one of the few celebrities who advocates for body positivity and speaks up against body shaming.
Her personal experience and weight loss journey has inspired millions of women around the world. In 2015, while on vacation in Mexico, Selena Gomez was criticized because of paparazzi bikini pictures that displayed her curves. Soon after the incident, Selena started focusing on her physical and mental health.
Who is Selena Gomez?
Born and raised in Grand Prairie, Texas, Selena Gomez is an American singer, actress, and producer. In 2020, she also became a businesswoman with the launch of her cosmetics line.
Selena began her career in the entertainment industry after being inspired by her mother, a stage actress. She starred in the popular children's show called Barney and Friends in 2002. In 2003, she made her first film appearance in Spy Kids 3. Selena Gomez is most popularly known for her role as Alex Russo on a popular Disney TV show called Wizards of Waverly Place that received numerous awards.
Today, Gomez has 3 studio albums, 2 EP albums and 1 compilation album. She has also been the recipient of many Kid's Choice, Teen's Choice, MTV and Billboard Music Awards.
Stats
Height: 5'5″ (165 cm)
Weight: 117 lbs (53 kg)
Year of birth: 1992
Selena Gomez Diet
In an interview with Byrdie, Selena's trainer Amy Rosoff Davis said that Selena eats foods that build her stamina. During Selena's Revival tour, Amy made sure her dressing room was always equipped with whole foods, veggies, brown rice, whole grains, and different sources of protein. Amy made Selena quit junk and fast food to help her build the physique she has today.
Rice bowls, fresh chicken salads, avocados, grapes and celery are important parts of Selena's diet. Selena Gomez diet typically includes breakfast burritos and ginger shot in the morning, salads with protein for lunch and healthy Asian cuisine like Teriyaki bowls at night.
Eat in Moderation
Amy also said that she doesn't believe in diets. She wants Selena to be able to eat whatever she wants as long as it's nutritious and tasty. Selena is now a healthy eater but does not deprive herself of her occasional favorite treats like ice-cream.
Eating in moderation like this is one of the most realistic nutritional plans. It's no secret that depriving your body of certain food items can lead to unhealthy eating habits. Selena proves that you can eat the foods you enjoy, as long as you keep your diet balanced and avoid binge eating.
Eat Whole Foods
Another one of Selena's tips to maintaining a toned body is eating whole foods. Whole foods like oatmeal and brown rice are healthy options, but they also keep you full throughout the day. This way of eating helps you better control what foods you put in your body and it's a very important concept to understand when it comes to weight loss.
Many people feel hungry shortly after eating breakfast cereal. This occurs because most cereals are loaded with sugar, that causes an insulin spike and crash (which makes you hungry). Swapping your daily bowl of cereal for oatmeal can have a dramatic effect on weight loss. Because it leaves you more satisfied, you can resist those mid-morning snack cravings.
Selena Gomez Workout Plan
Selena likes to keep her workouts fun to avoid feeling like they are a burden. Both her and her trainer love to try different forms of exercises 5 to 7 days a week. Selena enjoys Pilates, hiking, jogging, yoga, dance cardio, and spinning.
This broad combination keeps things fresh and it helps to avoid exercise burnout. Just like sticking to a a balanced diet, you want to avoid doing the same exercises each day. You're more likely to give up on your workout routine, when you get bored of doing the same movements each day.
Training Routine
Monday: Start the week slow with a 20-minute session. Do warm-up exercises, jogging, squats, lunges, jumping jacks and stretches
Tuesday: A 20-minute session of warm-up exercises followed by jumping jacks, squats, crunches, lunges, pushups, spot-jogging and stretches
Wednesday: Warm-up exercises and circuit training for 45 minutes
Thursday: Warm-up exercises and Pilates for 60 minutes
Friday: Rest
Saturday: 60-minute warm-up, meditation and yoga session
Sunday: Rest
Amy told Cosmopolitan that one of the secrets to Selena's body is that she has never let her weigh herself. She thinks monitoring your weight constantly makes you conscious about your habits. To get a body like Selena, try the following weekly plan designed exclusively by her trainer:
Despite her long battle with Lupus disease and a kidney transplant in 2017, Selena has prioritized her mental and physical health. Follow the Selena Gomez diet and workout plan to stay on top of your game today. There's no excuse for not staying healthy and fit.
Search Terms
Selena Gomez diet
Selena Gomez workout plan
Similar Physiques