Tom Holland Diet and Workout Plan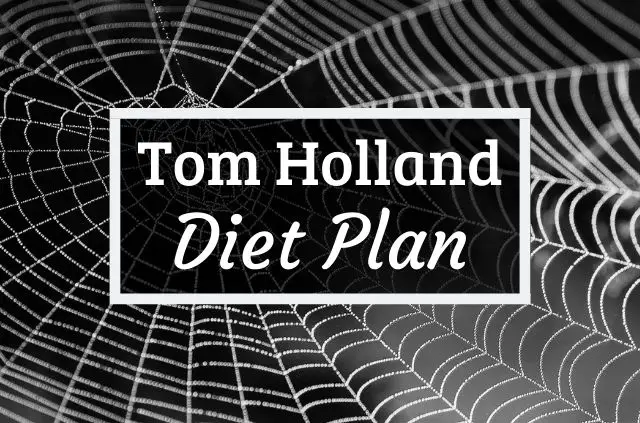 The Tom Holland diet is a high-calorie and healthy meal plan. Due to his naturally skinny build, he needs to eat plenty of food throughout the day to maintain a toned physique.
Tom Holland, Marvel's newest Spider-Man, is known for his muscular and lean build. His diet and workout routine will guide you to get a superhero-level body.
Holland works hard to maintain a superhero-level body that is physically attainable. A key part of his training is alternating between strength training, cardio, and agility.
He also makes sure to eat lots of high protein meats with complex carbs and green vegetables.
It's no simple feat to get a body worthy of the friendly neighborhood Spider-Man, but Holland can teach you the best way to achieve it.
Who is Tom Holland?
Tom Holland is a British actor, known for his work in the Marvel Cinematic Universe. His interest in the performing arts world began with hip-hop dance classes and musical theater.
Holland started his acting career doing unaccredited voice work on the UK version of The Secret World of Arriety in 2010.
His acting credits reveal relatively minor roles until 'The Impossible' and later, his Marvel debut in 'Captain America: Civil War' in 2016.
Becoming Spider-Man
He was the first non-American actor to play the iconic superhero role. Within the same year, Holland had a major role in the action-adventure piece 'The Lost City of Z.'
In 2017, he starred in his own Marvel film 'Spider-Man: Homecoming.' Since then, he has become a breakthrough actor of his generation.
His most recent Spider-Man movie, 'Spider-Man: No Way Home,' became the sixth-highest grossing film of all time.
Holland is known for playing enthusiastic, air-headed young characters and his near-perfect American accent.
He works closely with his brother Harry and is in a long-term relationship with acting and modeling icon Zendaya. 
Tom Holland Diet Plan
Following the principle of You Are What You Eat in his quest to maintain his lean body, Tom Holland sticks to lean meats and healthy foods. This includes meat like fish or poultry.
His favorite food is sushi, which is known for its mouthwatering taste while being low in calories and ingredients. Although Holland hasn't outright denounced red meat, it's unlikely to be a frequent item in his diet.
Eating Clean
He avoids junk food and prefers to eat complex carbs with healthy fats. Holland doesn't shy away from pasta, despite its high-carb reputation. He shared his go-to recipe for baked pasta mug Rigatoni.
The most important part of Holland's diet is drinking a lot of water. As someone who works out a lot, Holland emphasizes the importance of staying hydrated.
Along with his diet, he stays in shape by taking several different supplements, including Vitamin D and multivitamins. 
Tom Holland Workout Routine
It's no easy feat to get a superhero-worthy body. Tom Holland has become a symbol of peak form for the younger generation of Marvel fans by developing a muscular, but lean physique.
His athletic abilities started with hip-hop dance and developed into a wide variety of exercises. He starts his workouts on Mondays, using Sundays and Saturdays to rest.
Getting Ripped for Spider-Man
The first day of Spider-Man workouts includes circuits with push-up reps, sit-ups, chin-ups, and kettlebell swings. Of course, it wouldn't be a workout fit for Spider-Man without Spider-Man push-ups.
To do these push-ups, you do a typical wall-crawling pose when pushing down to the ground by raising one arm and one leg. Tuesdays and Thursdays are Holland's cardio days.
He starts with warm-up running that transitions into seven sets of one-minute sprints. After the sprints, Holland does seven sets of two-minute walks and then ends with a cool-down walk.
Wednesdays are similar to Mondays, but he exchanges the pull-ups for bench presses. Fridays add hanging knee/leg raises. In total, Holland's workout includes:
Chin-ups
Dips
Sit-ups
Sprints
Box Jumps
Sub Kettlebell Swings
Spider-Man Push-ups
Plank Twists
Burpees
Mountain Climbers
Sprints
Running
Walking
Pull-ups
Clean and Presses
Bench Presses
Dumbell Snatches
Floor Wipers
Deadlifts
Leg Raises
Getting a Spider-Man-level body requires a lot of effort, but it's not impossible. Even Tom Holland still eats carbs and takes weekly rest days.
Practicing Moderation
To maintain his diet and weight, Holland follows the principle of moderation. He enjoys pasta and two rest days because he spends Monday-Friday with intense cardio and strength-training workouts.
Holland adjusts his diet and workout depending on his filming schedule. Most of his roles involve quite a bit of mobility training, unlike his more bulky Marvel colleagues.
Final Thoughts
When Holland builds muscle, he focuses on maintaining a physique akin to that of a swimmer or gymnast. He avoids fatty meats and prefers to workout until his muscles are defined, rather than bulky.
If you want to build a Spider-Man-type body, don't forget to eat lots of protein rich meats and vegetables, take plenty of supplements, and work out consistently in agility, weights, and cardio.
Similar Physiques
Search Terms
Tom Holland diet plan
Tom Holland workout routine